CORPORATE
DESIGN
For two decades, GERASCH belongs to the top 30 design agencies. Its customers Bosch and Merck stand for two of the largest relaunches of the last years.

WRITING ABOUT MUSIC IS LIKE DANCING ABOUT ARCHITECTURE.
Frank Zappa's quote is also valid for brands. It's difficult to explain customers what a company stands for. They need to experience it and see it with their own eyes.
Making identity, values, and promises visible is one of our core competences. Clear, comprehensible, spot on – and always practical. This way, design creates orientation, profile and gives the brand a strong position, even in unclear markets. Our strength is the spark, the breakthrough idea. Our expertise ranges from design to naming, brand architecture up to the worldwide rollout of complex corporate design systems including trainings and user support.
EASY AND FLEXIBLE
Corporate design shapes the visual appearance of the company's identity. Globalization and digitization require focus, while increasing complexity levels at the same time. Modern design manuals inspire and motivate to good design. They aren't just a system of rules and define the multinational framework for the complete company communication.
Value­Performer©
With the Value­Performer© Value­Performer© we have a reliable tool for every CD development process. With it, we provide an organized interdisciplinary process from the first market analysis up to the worldwide rollout. Planning reliability and transparency join our experience and creativity. Thru it, we transform your communication goals into projectable CD processes.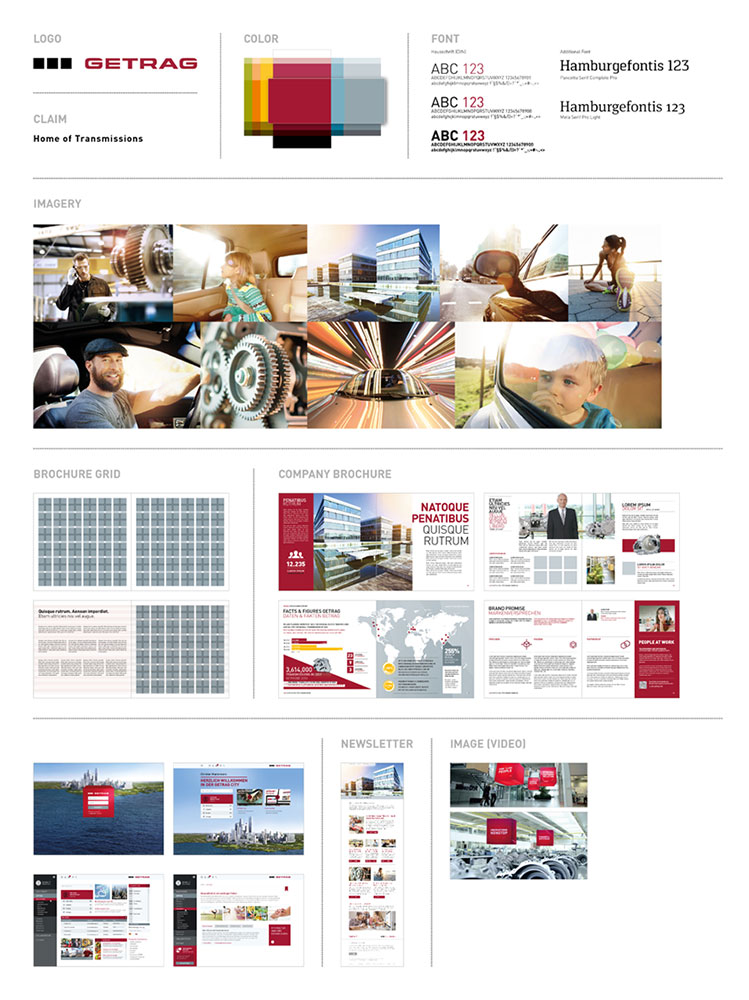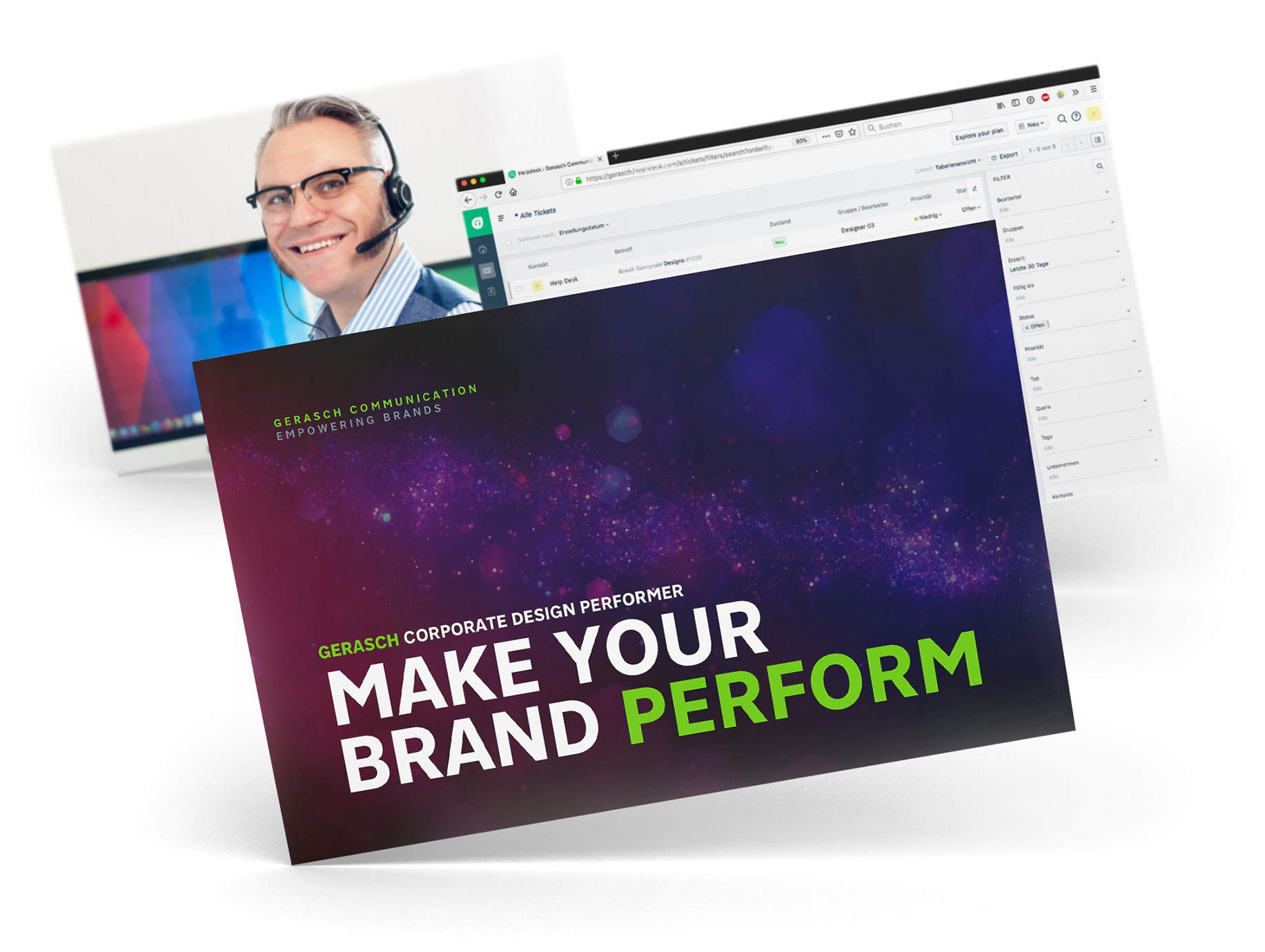 Design Help Desk
There are many recognized design bureaus with recognized design expertise, but just a handful can successfully handle the international rollout of CD concepts.
As a central unit, we take charge of consultation, annotation, and—if needed—the implementation of design propositions. We therefore ensure quality and give competent support in the phase of the rollout.
The guided integration process results in a high acceptance of the new CD in all business units and therefore leads to a fast and smooth transition.
Return on Investment
Fast processing times and helpful annotations of design inquiries lead to significant improvement in the design of new communication materials and ensure a high quality across all touch points worldwide. This saves resources in the business units which therefore need to invest far less in the implementation of the new CD.
The design helpdesk therefore saves relevant resources both in the marketing department and for the agency partners.
Concept
Visual key idea
Basic elements (symbol/logotype, typography, color scheme)
Strategic design
Cross-media layout concept
Visual language, image pool
Graphic visualization, graphic/icon language
Brand booklet, style guide, brand/CD manual
Brandbook
CD brand film and instructional films
Design Help Desk (24/7 availability, ticketing system, service hotline, live chat, online form)
Training and webinars
Bosch
Corporate Design Relaunch
International rollout and implementation of a design help desk
AUDI
Packaging
Packaging design for vehicle care products – internationally awarded
Merck Performance Materials
Corporate Design Relaunch
International rollout with strategic market orientation
Software AG
Corporate Design Relaunch
Overall relaunch including corporate website, packaging, and corporate font
Bosch
Packaging Powertools
New layout system for 13.000 different tool-accessories
SCHAEFFLER GROUP
Corporate Design Relaunch
New CD strategy and design system